At GLS Rammed Earth, we specialize in constructing environmentally friendly rammed earth houses. Our team of experts is dedicated to creating durable, energy-efficient, and aesthetically pleasing homes that align with your vision and values. With years of experience and a passion for sustainable living, we strive to provide you with the highest quality rammed earth houses tailored to your needs.
Rammed Earth Construction: The Art of Nature
Rammed earth construction is an ancient building technique that harnesses the natural beauty and strength of the earth to create robust structures. It involves compacting soil, sand, gravel, and clay layers within temporary formwork to create solid walls. The result is a durable, low-maintenance, and energy-efficient home that boasts exceptional thermal mass properties, making it comfortable in all seasons.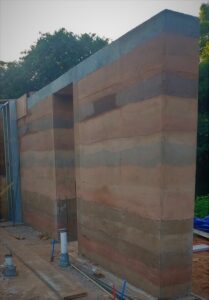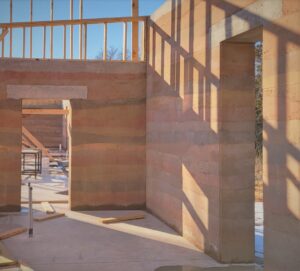 Advantages of Rammed Earth Houses
1. Sustainability: Rammed earth houses are an eco-friendly choice, as they utilize locally sourced and abundant materials, reducing the environmental impact associated with transportation. They also have a long lifespan and can be easily recycled or left to decompose naturally.
2. Energy Efficiency: The thick walls of rammed earth houses provide excellent insulation, effectively regulating the indoor temperature and reducing the need for heating or cooling. This leads to substantial energy savings and lower utility bills.
3. Durability: Rammed earth structures are highly resistant to fire, pests, and weathering. The earth's compression during construction creates strong and stable walls, ensuring the longevity of your home.
4. Aesthetic Appeal: The natural textures and colors of rammed earth give each house a unique and timeless beauty. Whether you prefer a rustic look or a more contemporary design, our team can customize the finish to suit your style.
Our Installation Process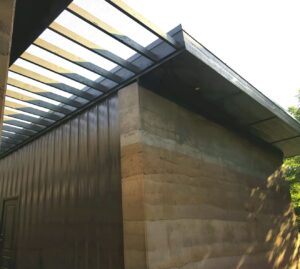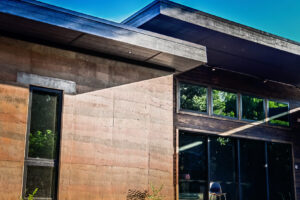 At GLS Rammed Earth, we prioritize a seamless and collaborative building experience. Here's an overview of our installation process:
1. Initial Consultation: We start by understanding your requirements, architectural preferences, and sustainability goals. Our team will work closely with you to create a design concept that reflects your vision.
2. Site Assessment: Our experts will visit your site to evaluate soil conditions, topography, and other factors that may impact the construction process. This information helps us develop an optimized plan for your rammed earth house.
3. Foundation Preparation: We prepare the foundation by leveling the ground and ensuring proper drainage. This is crucial for providing a stable base for your rammed earth house.
4. Formwork Construction: Temporary formwork is erected to define the shape and dimensions of the walls. This formwork is carefully engineered to withstand the pressure applied during the ramming process.
5. Soil Composition and Compaction: We meticulously analyze and blend the soil mixture to achieve the optimal combination of clay, sand, gravel, and stabilizers. The soil mixture is then compacted in layers within the formwork using pneumatic rammers or mechanical equipment.
6. Finishing Touches: Once the walls have been completed, we can apply various finishing techniques to enhance their appearance. This may include earth plaster, natural pigments, or sealants to protect against moisture.
7. Final Inspection and Handover: Before handing over the completed rammed earth house, we conduct a thorough inspection to ensure the highest quality standards have been met. Our team will address any final touches or modifications according to your specifications.
Experience the Beauty and Sustainability of Rammed Earth
By choosing GLS Rammed Earth, you are not just investing in a home but also in a sustainable lifestyle. Our team of skilled craftsmen and sustainability enthusiasts are committed to delivering exceptional rammed earth houses that exceed your expectations.